Live Skycam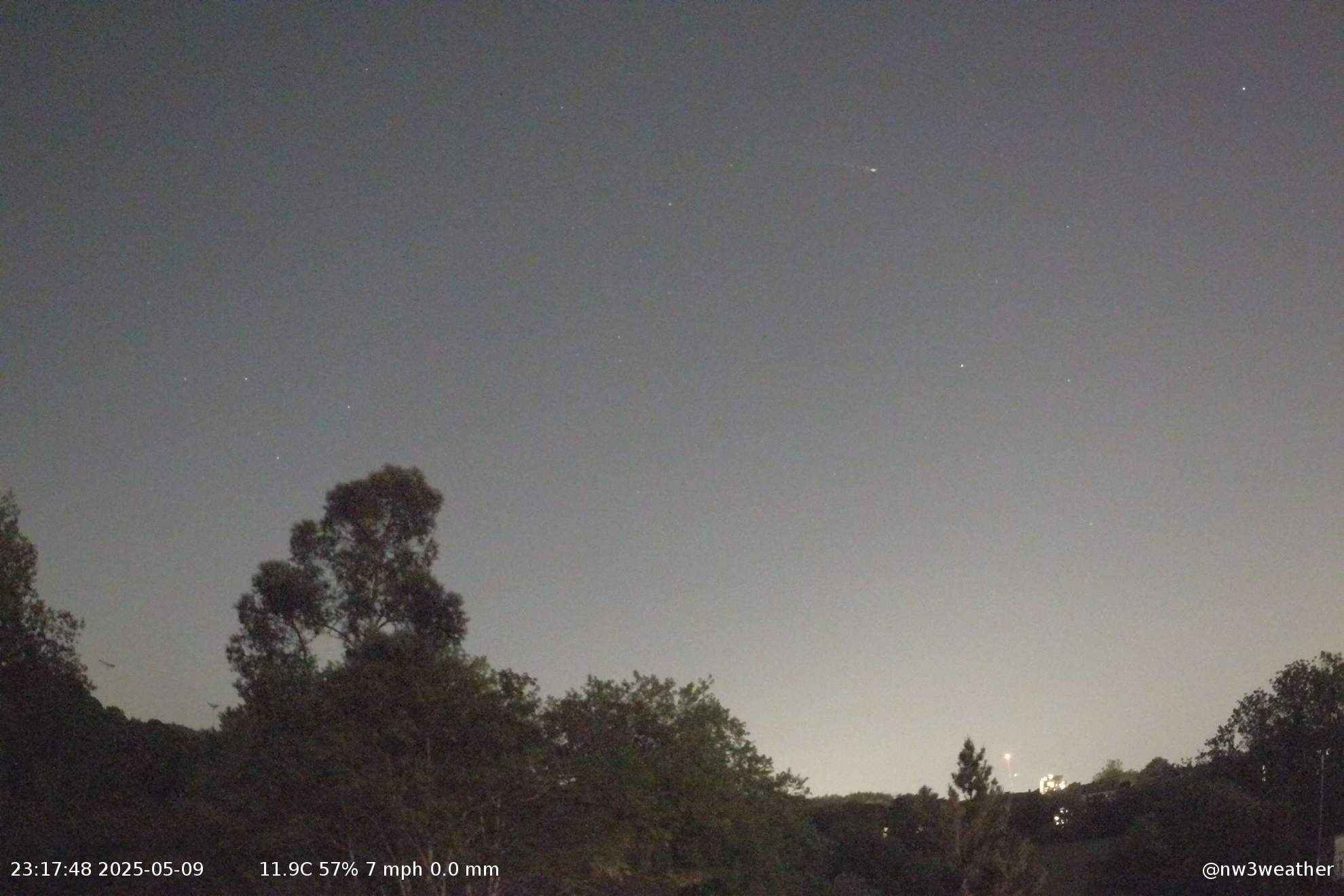 The camera is a Hikvision 5MP H.265+ DS-2CD2055FWD-I with 4mm focal length and is looking NE over Hampstead Heath (see map).
The image is updated every 10s throughout the day and night, with a ~20s delay due to image upload and processing time.
NB: This page is in an experimental full-width format so you can enjoy the full HD resolution of the image.