Webcam
High-resolution Skycam
The camera is a Hikvision 5MP H.265+ DS-2CD2055FWD-I with 4mm focal length, and is looking NE over Hampstead Heath.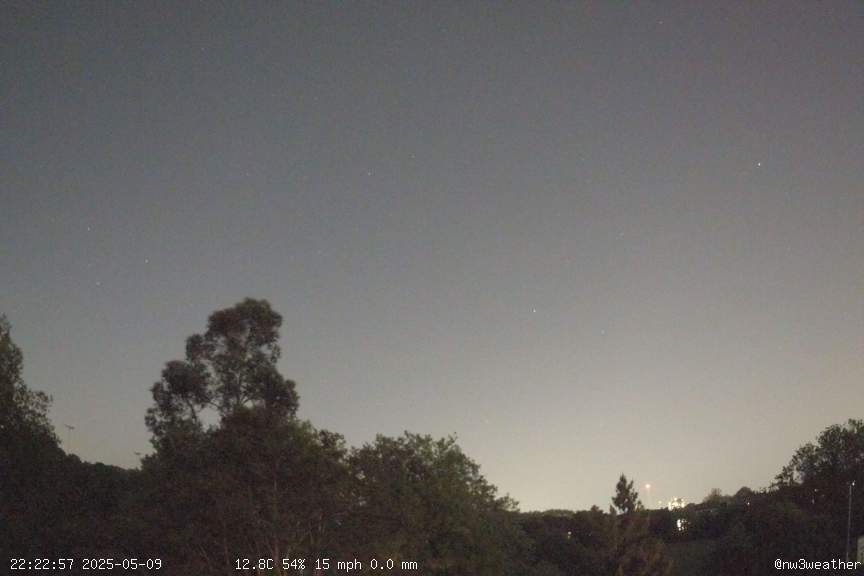 The image is updated automatically every 10s, day and night, operating with a delay of about 20s.
Check out an even higher resolution version here
---
Skycam images from the last 24 hours
A higher resolution version is also available.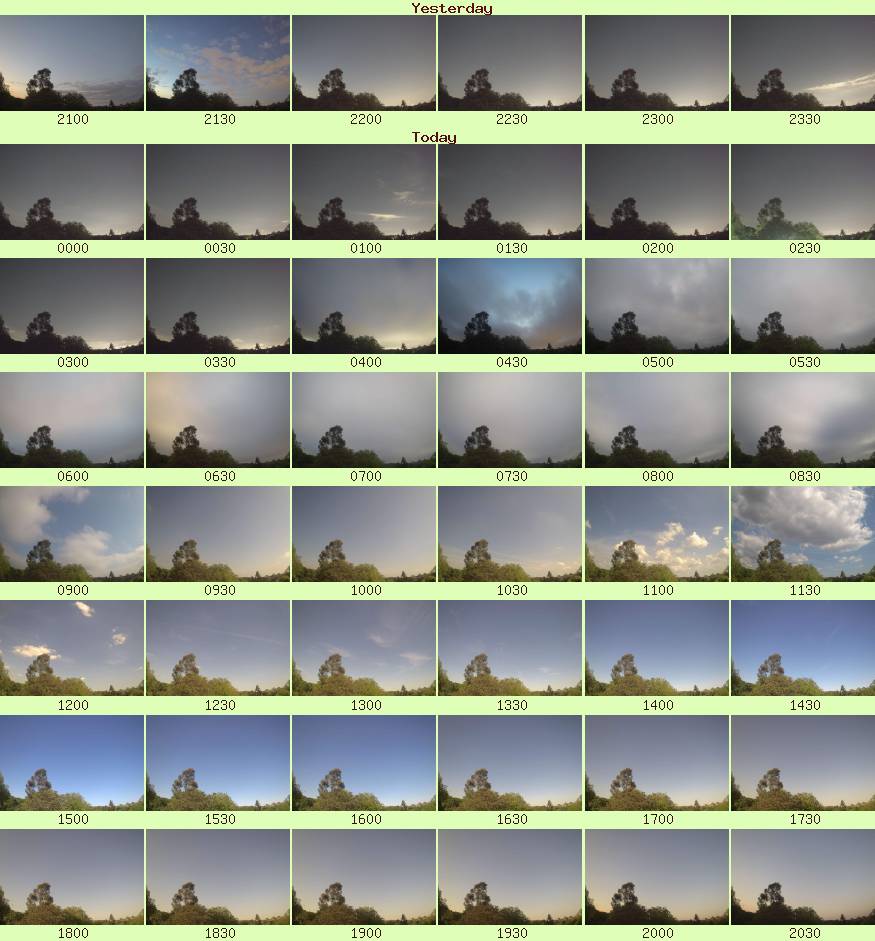 See full archive
(starting 01/08/10).
See full-resolution version
---
Skycam Timelapses
Today
Yesterday
This month
Last month
This year
Last year
Click on one of the options above to play
Today's timelapse is updated hourly. Monthly and annual timelapses update daily.
See full timelapse archive